Business
Did You Know About iPhone 15's Charger's 'Handshake' Trick? – Apple (NASDAQ:AAPL)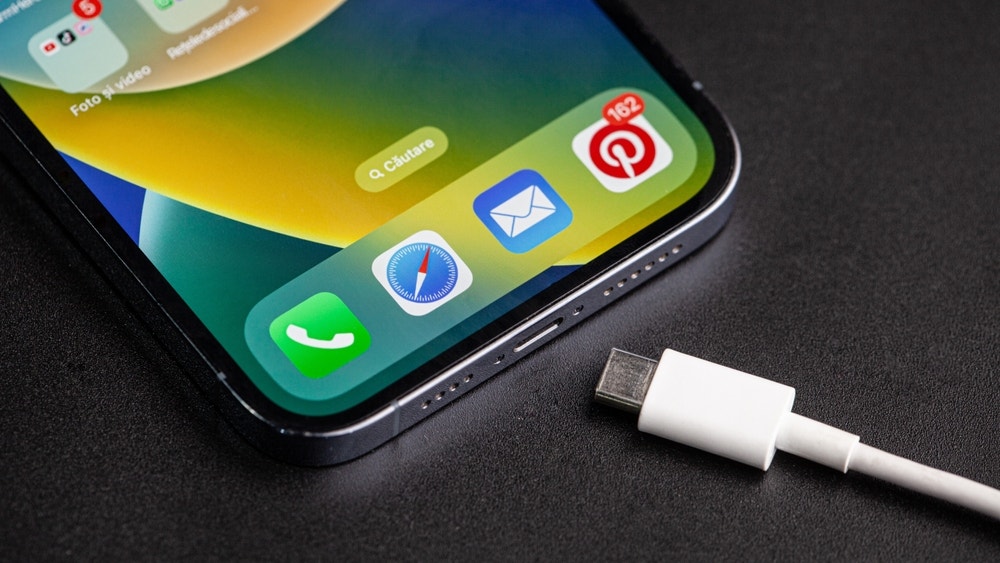 Apple Inc.'s AAPL latest smartphone lineup, the iPhone 15 series, comes with a novel charging feature called the "Handshake" trick — as recently revealed by tech influencer Marques Brownlee.
What Happened: The "Handshake" trick takes advantage of the iPhone 15's USB-C port, which has replaced the Lightning port used in previous models. 
When connecting two iPhones, both equipped with a USB-C port, the devices perform a unique handshake protocol to determine which one has the lower battery level. 
The iPhone with the higher battery level then acts as a "battery bank" and transfers its power to the device with the lower battery.
See Also: Apple Watch Obsession Gets Michigan Woman Stuck In Waste Storage, First Responders Come To The Rescue
But the intriguing part is that this feature isn't limited to iPhones. 
Brownlee tested it with an Android phone, finding that if the Android device supports USB-Power Delivery and has more battery life than the iPhone 15, it will also act as a power source for the iPhone. 
However, if the Android device doesn't support USB-PD, the results are less predictable.
Why It's Important: According to Cupertino, iPhone 15 Pro and other iPhone 15 models can be used to charge AirPods, Apple Watch, and other small devices.
Apart from facilitating power-sharing with older iPhones or Android devices, the USB-C port also significantly enhances data transfer rates.
As per Apple's specifications, the iPhone 15 Pro and iPhone 15 Pro Max incorporate the USB 3.2 standard, enabling data transfer speeds of up to 10Gbps. This remarkable speed is almost 20 times faster than previous iPhone models equipped with the Lightning port.
Check out more of Benzinga's Consumer Tech coverage by following this link.
Read Next: iPhone 15 Series: Will Higher Prices And Exclusive Features Boost Apple's Q4 Revenue?
Photo by Bucsa Nicolae on Shutterstock